Why is new york so amazing?
Well I can tell you from personal experiences that it is because it's organized, clean and unpolluted. Also all of the skyscrapers are just amazing and that some are almost 200 years old! There is also great food and great restaurants. It also has a lot of historical landmarks such as the liberty statue which represents freedom, there is also 55 Wall Street, the Empire State Building, the Chrysler tower, and Rockefeller Center which is a center where it is like an outside store. It also has statue where there is an ice rink around it. it was named after John D. Rockefeller Jr. It also is really popular because of the "Manhattan Grid" which is how Manhattan streets and avenues organized
Powered by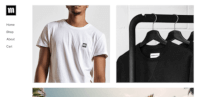 Create your own unique website with customizable templates.